Doppler Velocity Log
Teledyne RDI's Doppler Velocity Log (DVL) is a multi-function Commercial-Off-The-Shelf (COTS) acoustic sensor that provides highly accurate velocity information. In addition to providing speed over ground and speed through water, the instrument uses other sensors to provide position updates for both subsea and surface platforms. The DVL provides information by collecting, compiling, and processing a full suite of data parameters which include Velocity, Depth, Pitch, Roll, Altitude, Heading and Temperature
The DVL can be used as a stand-alone navigation system or incorporated into an existing marine navigation system to significantly enhance system performance. To view more information click here.
Workhorse Navigator DVL
Traditional underwater navigation systems provide only periodic position update that can leave you uncertain as to where your ROV/AUV, or vehicle is located.
Teledyne RD Instruments revolutionary Workhorse Navigator DVLs fill in these gaps with high rate, high precision navigation data, using patented BroadBand bottom tracking algorithms. Now you can feel confident that you know your exact underwater location at all times - even in deep water.
Specifications:
kHz:
300 kHz
600 kHz
1200 kHz
Depth:

3000m (6000m optional)

Min Altitude:
1.0m
0.7m
0.5m*
Max Altitude:
200m
90m
30m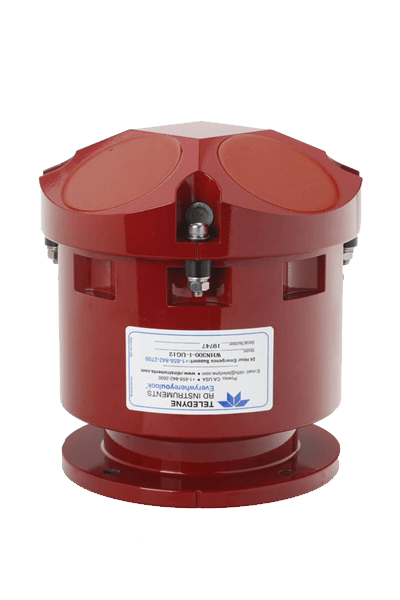 Explorer DVL
Teledyne RD Instruments' Explorer is the newest addition to the family of proven Doppler Velocity Log (DVL) products.
The new Explorer DVL is the long awaited solution to high quality navigation aboard small underwater platforms such as AUVs, gliders, disposable vehicles, inspection class ROVs, and diver platforms. The Explorer DVL has been designed specifically for this next generation of shallow water platforms requiring Teledyne RDI's proven precision and reliability in a compact and versatile package.
The highly compact and versatile Explorer DVL provides: A versatile package with significantly reduced size and weight Highly efficient, low power, remote electronics designed to fit in a 4" ID hull Open architecture design capable of communicating with other onboard sensors, such as pressure, GPS, CTD, Gyro and magnetic compass Upgradable to include ADCP (Acoustic Doppler Current Profiling) capability Teledyne RDI's proven bottom-tracking algorithms and reputation as the leader in DVL technology, service and support.
Pioneer Family - Phased Array DVLs
Teledyne RD Instruments new 150 kHz Phased Array Velocity Sensor (PAVS150) is the industry's first 1000 meter depth rated Doppler Velocity Log (DVL) designed to provide precision velocity data at up to 500 meters of altitude above the seafloor.
This extended range bottom tracking capability makes the PAVS150 ideally suited for aiding navigation systems on board any platform where the ability to transition from the deep waters of the open oceans to the shallow operating environments of the littoral zone is seen as a critical enabler.
Designed specifically with the Unmanned Underwater Vehicle (UUV) in mind, the PAVS150 is compact enough to be packaged into vehicles as small as 12.75 inches (32.39 cm) in diameter and utilizes state of the art electronics to provide expanded connectivity with other sensors while minimizing overall power consumption. These features are not exclusively advantageous to UUV applications, and can also be leveraged for surface and submarine craft manned and unmanned alike.
The compact and powerful PAVS150 combines Teledyne RDI's proven bottom detection algorithms and single ping bottom location capability with its broadband velocity processing technology to provide users with high-precision velocity data for reliable navigation and position processing in a highly robust and reliable manner over any indeterminate terrain.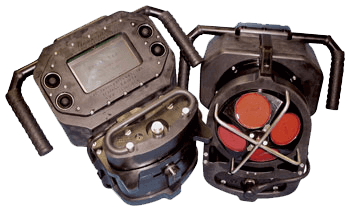 CobraTac Diver Navigation & Mapping System
The CobraTac Diver Navigation and Mapping System has been designed to assist military and commercial divers in reconnaissance and mapping applications.
This navigation and survey platform is completely autonomous and operates without the need for acoustic baselines or floating surface buoys.
By integrating the data from a Doppler Velocity Log (DVL), fluxgate compass and pressure transducer, COBRA-TAC allows the diver to quickly and easily map the bottom topography, navigate accurate grid patterns, mark and relocate waypoints, and survey the bottom using geodetic data points.
Teledyne RDI's Custom Design Services
Teledyne RD Instruments offers you the unique capability to customize your Doppler Velocity Log to meet your own requirements.
A variety of transducer designs allow customers to minimize the instrument's impact on the hydrodynamics of your vehicle, vessel or platform while maximizing size and weight reductions. Remote transducer head configurations allow system electronics to be conveniently located inside a vehicle, while flexible data output formats facilitate simple interfacing to other equipment on board.