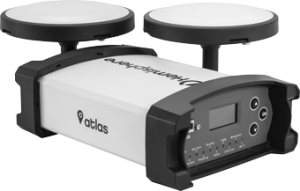 Vector™ VS1000 GNSS Receiver
The Vector™ VS1000 is Hemisphere GNSS' premiere multi-GNSS, multi-frequency receiver designed specifically for the professional marine market. Providing precise heading, Athena RTK positioning, and full Atlas capability, its rugged design is compliant to 60529:2013 IP67 and IEC 60945:2002 8.7 standards.
The VS1000 supports antenna separations up to 10 meters, offering heading accuracy to 0.01 degrees RMS in addition to RTK position accuracy and full support for Hemisphere GNSS' Atlas worldwide L-band corrections.
Vector™ V500 GNSS Smart Antenna
The Vector™ V500 is Hemisphere GNSS' all-in-one multi-frequency, multi-GNSS smart antenna which provides RTK-level position and precise heading. This rugged design is sealed for the harshest environments and is a great solution for professional marine and other challenging applications.
The all-in-one V500 combines simple installation with consistent and precise heading accuracy and RTK positioning.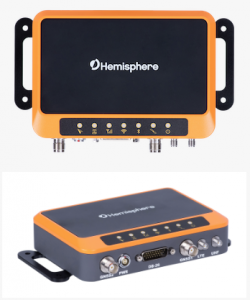 R632 GNSS Receiver
The new R632 GNSS receiver is a full- solution product in an incredibly compact and powerful package, offering the ability to easily upgrade to an astounding 0.01° accurate heading. Built on the foundation of Hemisphere's new Lyra, Cygnus and Aquila core technologies, the R632 offers amazing new interference rejection and multipath mitigation. The result is an exceptional combination of performance, communications, and connectivity.
The R632's standard configuration offers multiple methods of connectivity and an impressive array of wireless communications. Through Hemisphere's Atlas correction network, the R632 offers worldwide stand-alone positioning to 4 cm.
The R632 is an incredible solution for almost any application requiring professional-level position and heading performance.
A631 GNSS Smart Antenna
The A631 GNSS Smart Antenna is an affordable, portable solution with professional-level accuracy for agricultural, marine, GIS, mapping, and other applications.
Focus on the job-at-hand with fast start-up and reacquisition times, scalable accuracy, and an easy-to-see LED status indicator for power, GNSS, and DGNSS. The durable enclosure houses both antenna and receiver. It can be powered through various sources, making the A631 smart antenna ideal for a variety of applications. Dual-Serial, CAN, and pulse output options make this DGNSS receiver compatible with almost any interface.
A631 is supported by Hemisphere's easy-to-use Atlas Portal, which empowers you to update firmware and enable functionality, including Atlas subscriptions for accuracies from meter to sub-decimeter levels.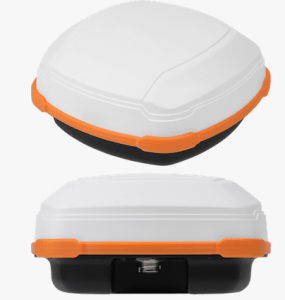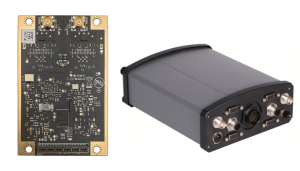 Vega™ 60 GNSS Compass Board
Develop sophisticated machine control and navigation solutions in a complex world full of dynamic environments. The Vega 60 is one of Hemisphere's most advanced GNSS heading and positioning boards.
The Vega 60 uses dual antenna ports to create a series of additional capabilities including fast, high-accuracy heading over short baselines, RTK positioning, onboard Atlas L band, RTK-enabled heave, low-power consumption, and precise timing.
Scalable Solutions
With the Vega 60, positioning is scalable and field upgradeable with all Hemisphere software and service options. Utilize the same centimeter-level accuracy in either single frequency mode, or employ the full performance and fast RTK initialization times over long distances with multi-frequency multi-constellation GNSS signals. High-accuracy L band positioning from meter to sub-decimeter levels available via Atlas correction service.
Ease of Migration
Leverage the industry standard form factor for easy upgradeability from other manufacturers' modules.
Atlas® GNSS Global Correction Service
Scalable, Global GNSS Correction Service for All High-Precision Applications
Atlas is an innovative, industry-leading GNSS-based global L-band correction service, providing robust performance at competitive market prices. Atlas is a flexible and scalable service, delivering its correction signals via L-band satellites at accuracies ranging from meter to sub-decimeter levels. Leveraging more than 200 reference stations worldwide and with L-band satellites distributing Atlas corrections, the entire globe is virtually covered. The Atlas GNSS global correction service provides correction data for GPS, GLONASS, BeiDou, and Galileo constellations.
Scalable Service Levels
Service Level – Position Accuracy
Atlas Basic – 50 cm 95% (30 cm RMS)
Atlas H30 – 30 cm 95% (15 cm RMS)
Atlas H10 – 8 cm 95% (4 cm RMS)