RJE International
RJE International is the industry leader in developing, manufacturing, and supplying underwater acoustic marking and relocation systems, diver navigation platforms, and other subsea equipment.
RJE offers product design, development, evaluation and marketing for military divers, offshore and marine scientific communities, search and rescue teams, and more.
RJE International ULB364 Underwater Location Beacon
- A cost-effective acoustic relocation pinger designed for rigorous offshore use
- Uses off the shelf 9V alkaline or lithium batteries
- Ideal for marking underwater sites or equipment
- Water activated
- 1000m operating depth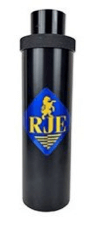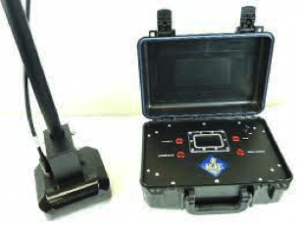 RJE International STI350 Surface Acoustic Receiver
- Provides range & bearing to underwater location beacons
- Designed for small boat operations
- Uses a directional hydrophone and adjustable staff assembly to locate underwater locations or targets marked with an acoustic beacon
ULB-362PL UNDERWATER BEACON WITH POWER LOSS
This underwater beacon can be externally activated through an underwater connector. Ideal for emergency relocation of ROVs, AUVs and towed bodies, the ULB-362PL automatically activates when a relay closes on the vehicle due to power loss.
The ULB-362PL replaces the ELP-362PL and can send an acoustic signal for up to 90 days.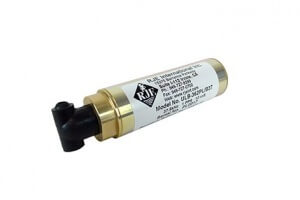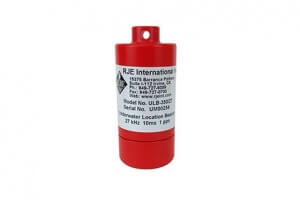 ULB-350 LOW COST LOCATION BEACON
This underwater beacon is a cost effective free-running pinger used for marking equipment and underwater sites to depths of 1,200m. Using a single 9-volt battery, the ULB-350 can send a continuous acoustic signal for up to 60 days or on a programmed time delay for up to three months.
With flexible features that can be tailored to your needs, the ULB-350 is ideal for applications where size and weight are an issue.
DPR-275 DIVER PINGER RECEIVER
This small and rugged handheld diver acoustic receiver with LCD display and signal strength meter can track and locate any acoustic pinger that operates between 5 to 80 kHz.