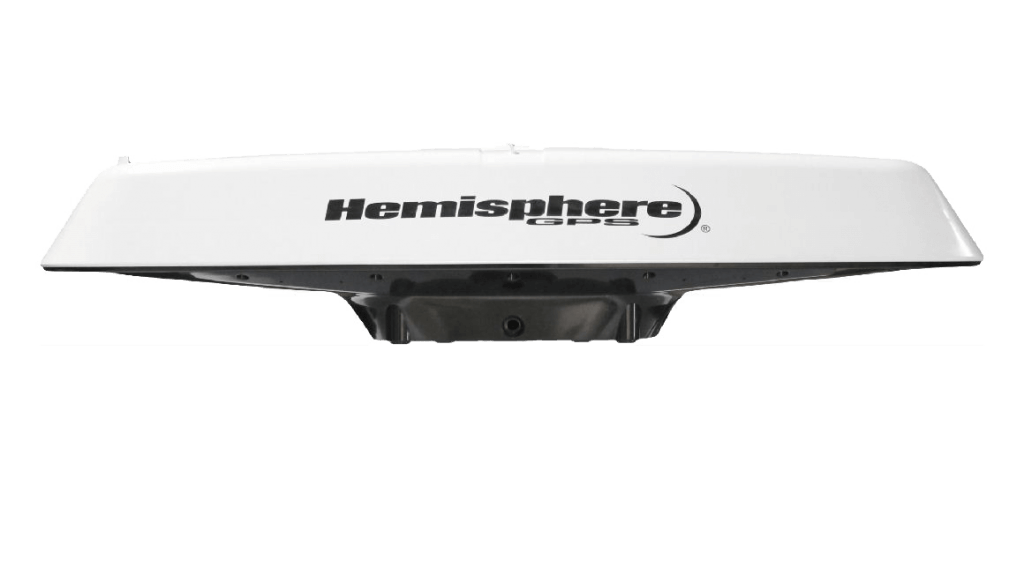 Vector V103 & V113 GPS Compass
The IMO Wheelmarked Vector™ V103™ GPS Compass series for its superb heading and positioning performance. The new, rugged IP69K design housing is sealed for the harshest environments. It incorporates fixed and pole mounting capability for both marine and land applications.
The Vector V103 Series is suitable for both commercial and professional marine, as well as for machine mounting in open pit mining, construction and other applications. The V103 and V113 utilize all of the recent innovations in Hemisphere GPS' Crescent® and Vector technology. New CrossDipole low-multipath antennas are separated by 50 cm between phase centers, resulting in better than 0.3° rms heading performance while delivering position accuracy of better than 60 cm 95% of the time when using SBAS (EGNOS, MSAS & WAAS) or Beacon corrections. 
 The V103 and V113 support both NMEA 0183 and NMEA 2000 interfacing, enabling a seamless choice of communication protocols with Hemisphere GPS' messaging. Crescent Vector technology delivers accurate and continuous performance, including position, heading, heave, pitch and roll. The stability and maintenance-free design of the Vector V103 Series replaces traditional gyrocompasses and stand-alone GPS at a fraction of the cost. To view more information click here.
Key Vector V103 and V113 GPS Compass Advantages:
IMO type approved as a Transmit Heading Device (THD).
Professional heading < 0.3° rms.
Differential position accuracy of < 60 cm @ 95%.
Heave < 30 cm rms.
Pitch and Roll < 1° rms.
Reliable IP69K smart antenna housing design.
Accurate heading up to 3 minutes during GPS outages.
COAST technology maintains differentially-corrected positioning for 40 minutes or more after loss of differential signal.
Integrated gyro and tilt sensors deliver fast start-up times and provide heading updates during temporary loss of GPS.
Flexibility for easy integration into NMEA 0183 and 2000 interfaces.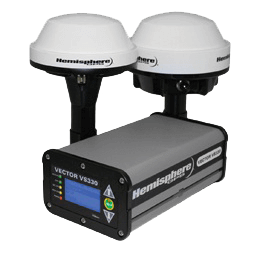 Vector VS330 GNSS Compass
The Vector VS330 utilizes all of the innovations in Hemisphere GPS' Eclipse Vector technology. Optimizing Eclipse Vector technology brings a series of new features to the Vector VS330 including heave, pitch and roll output, and more robust heading and positioning performance.
 The Vector VS330 receiver, with its display and user interface, can be conveniently installed near the operator. The two antennas are mounted separately and with a user-determined separation to meet the desired heading accuracy. To view more information click here.
The Vector VS330 uses L-band DGNSS/HP/XP and SBAS (WAAS, EGNOS, MSAS, etc.) for differential GPS positioning.
Key VS330 GNSS Receiver Advantages:
Extremely accurate heading with both short and long baselines up to 10 m.
L1/L2 GPS/GLONASS RTK capable.
L-band DGNSS/HP/XP(OmniSTAR®) capable.
Beacon capable.
Fast RTK acquision and reacquisition times.
Excellent coasting performance.
5 cm rms RTK-enabled heave accuracy.
Strong multipath mitigation and interference rejection.