Digibar Pro
The Digibar Pro is the most cost-effective means of obtaining accurate water column sound velocities. Used primarily to calibrate acoustic systems, the Digibar Pro offers a fast and safe method for sound velocity calibration as compared to the traditional "bar-check". Regardless of sea state or current, the probe is simply lowered into the water to log sound velocity / depth samples (by time or depth interval) as the probe descends. The "sing-around" principle of velocity measurement automatically compensates for all influences including pressure, water salinity and temperature.
Features:
Battery operated hand terminal
Up to 100 m cable (detachable)
Stainless steel probe, splash-proof hand terminal
Units in meters or feet
Velocity profile or average sound velocity
PC program available with graphing function and real time connection to probe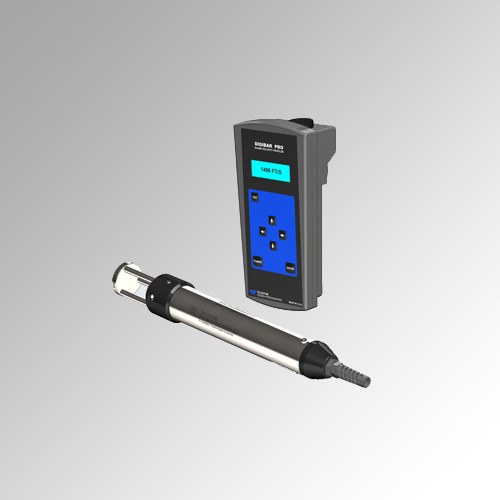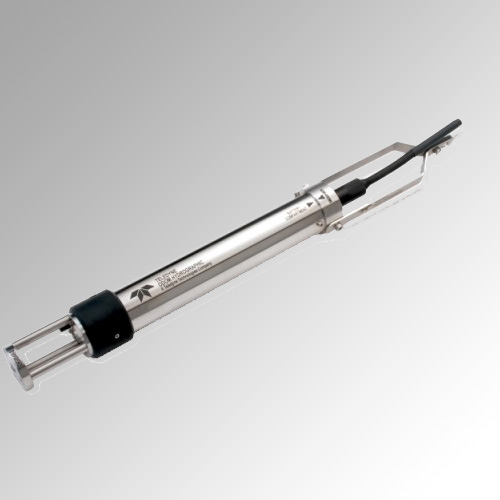 Digibar S
The rugged all stainless steel Digibar S was designed for un-tethered sound velocity casting. This configuration frees the probe from its electrical cable making deeper sound speed profiling a much easier and more reliable task. With a 500 m maximum depth capability and storage for multiple casts, the "S's" flexible design still maintains some of the best features of the popular Digibar Pro.
 Features:
Rugged, stainless steel construction
500 meter maximum depth
Records sound velocity, temperature, pressure and time
Simple Windows based interface
Digibar V
Designed to provide real-time velocity data to flat array type mulibeam systems, the small size and rugged construction of the Digibar V means it can easily be mounted near the sonar head. Sound velocity is derived using the time of flight measurement method and is accurate to within +/- 0.2 m/sec.
Features:
Adjustable output format, update and baud rates
Compact and easy to install
Connection via single underwater cable that both supplies power and returns velocity data