MPx
Water quality control, environmental and aquafarms monitoring.
MPx autonomous multiparameter probe enables to measure and record up to 7 physicochemical parameters:
Temperature
Pressure (depth)
Conductivity (salinity)
Turbidity
Dissolved Oxygen
Fluorescence (chlorophylle a, phycocianine)
pH
Characteristics:
Light and compact
Can be used in a smart buoy network
Over 1 year autonomy
Remote setup and fast wireless data transfer with a computer and a Radio Data Pencil (approx. 25m range)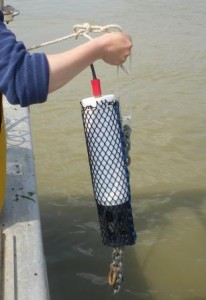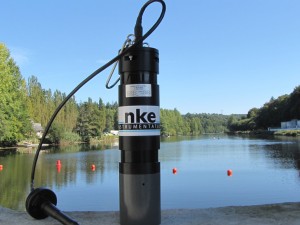 SAMBAT
SAMBAT is an Autonomous Multiparameter Probe with Brush and Teletransmission.
This equipment is used to measure and record the main physical water parameters (temperature, depth, conductivity for the calculation of salinity, turbidity, fluorescence, dissolved oxygen and pH) on a period of time up to several months.
SAMBAT uses a Brush to protect the Fluorescence, Turbidity and dissolved oxygen sensors from biofouling.
An operational probe :
Suitable for any type of support (very light buoy, ladder, stake, pontoon...).
Set up with the WinMemo II software thanks to a radio connection (Radio Data Pencil) with arange of around 25 meters.
Possibility of transfering measured data by Email, thanks to the integrated GSM modem.
SMATCH
SMATCH measures and records up to 7 parameters: temperature, pressure (depth), conductivity (salinity), turbidity, dissolved oxygen, fluorescence (chlorophyll a or phycocianine), and pH. Light and compact, SMATCH has been designed for long term use in network. 
Operational:
Deployment on a light buoy or on a stationary structure in shallow waters
Remote, quick, wireless set-up and data transfer with a computer and a Radio Data Pencil (about 25m range)
GPRS link for network use
Rugged and reliable:
Sensors protected against biofouling by localized chlorination
GPS location available with alarm function (swinging circle)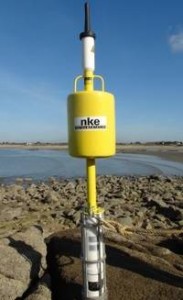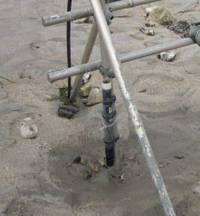 STBD
STBD measures and records turbidity, pressure and temperature in coastal waters. 
Easy to use: 
Quick and wireless set up (sampling rate, resolution) and data transfer with an inductive Data Pencil and the Winmemo software
Light and compact 
Rugged and reliable:
Optimal schockproof protection of sensors 
Set up and data transmission possible underwater

Lithium long-lasting batteries (several years) 
SDOT
SDOT enables data acquisition and recording of dissolved oxygen concentration and saturation measurements and temperature measurements.
SDOT uses an Anderaa dissolved oxygen sensor.
Several versions of the SDOT are available, depending on sensor and depth rating, for use in coastal areas or deep waters (6000m)
Easy to use:
Light and compact
Remote setup and fast wireless data transfer with a Data Pencil and a computer (Winmemo software)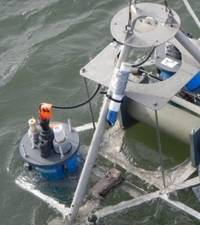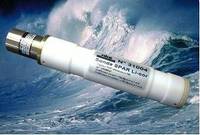 SPAR
PAR enables to measure and record active radiation for photosynthesis in fresh and salt waters (radiation with wavelengths between 400nm and 700nm)
The amount of light energy received is expressed in µmol.m-2.s-1
Two versions of the SPAR are available:
with a Flat LI-Cor sensor.
with a spherical LI-Cor sensor.
STPS
STPS measures and records temperature, pressure and conductivity. Salinity is deduced by calculation. STPS has been designed for a simple and an optimal use even in harsh environments, down to 300m. 
Easy to use: 
Fast wireless configuration and data transfer thanks to a communication interface (Inductive or Radio (of approx. 25m range)Data Pencil) connected to the USB port of a PC using Winmemo software.
Easy maintenance simply by unscrewing protection housing
Lightweight and compact design
Robust and reliable: 
Optimal sensors protection for shock resistance
Possibility to transfer data underwater
Long-lasting Lithium batteries (several years)