Generic Instrumented Buoy
nke produces and installs instrumented buoys for real time or differed measurement of sea water and environmental parameters. In 2005 nke has implemented 2 instrumented buoys in the Gironde estuary on behalf of EDF, for the monitoring of the reject water temperature from the Blayais nuclear power station.
This installation has been carried out in partnership with Mobilis.
Main characteristics :
Implementation in coastal areas, estuary, river, lake 
Low consumption autonomous system : power provided by batteries and solar panel.
Data transmission via radio link or cellular telephone network (TCP/IP protocol), secured transmission.
Remote control for the operation of the sub-assemblies.
Large storage capacity of the measurements within the buoy (longer than 1 year).
Onshore data retrieval and archiving onto computer, link towards client network.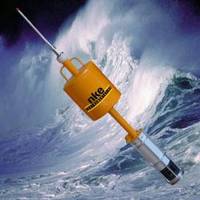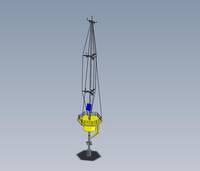 Marine Renewable Energy Buoy (MRE)
The sea is an inexhaustible source of energy but still too little used.
Since antiquity, humans use energy from the sea: the wind to move the tides to power mills.
Today is an industrial phase that is emerging. Our growing energy needs, energy resources  and  reducing  carbon  will  produce  our  energy  properly,  lead us naturally turn seaward.
Although these are free and inexhaustible energy, it is still necessary that investments are cost effective for capturing.
NKE, specializing in the design and manufacture of systems for monitoring the marine environment, advises and assists developers in their projects MRE.