S2IP
S2IP measures and records the pressure and the tilt of immersed instruments such as the particle collectors or trawl panels. 
The measurements of tilt are made along 2 perpendicular axes. 
S2IP can have an autonomy in excess of one year depending on the settings and the sampling rate.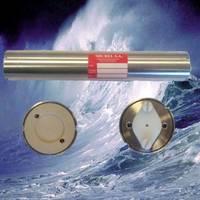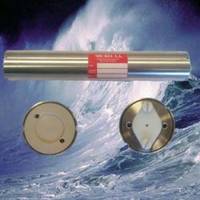 S3AP
S3AP allows to measure of accelerations along the axes of its housing or along 3 orthogonal axes, in various ranges (+/-2g, +/-20g and/or +/-100g). 
It also measures the depth of immersion, down to 6000 meters.
It is used to monitor the behaviour of immersed systems (shocks sustained by the systems when they are deployed), but also to measure the penetration of corers in sediment.
SF
SF measures and records tractive forces in a fishing string, buoy moorings or any structure secured by a cable (aquaculture cages…).
SF is waterproof down to 300m and shock resistant.
Down to 50 meters, data can be read underwater  thanks to a waterproof Data Pencil, without
removing the SF.
A tractive and compression efforts version is available (+/-2,5 tons).
 Waterproof.
 Easy to use.
 Ruggedised and compact.