ChannelMaster H-ADCP
 The compact, versatile and affordable Channel Master is a two-beam, horizontally oriented ADCP designed to obtain high accuracy velocity data at ranges from 1 to 300 meters, utilizing 1 to 128 cells of data. The Channel Master is ideally suited for use in rivers, streams, estuaries, open channels, ports and harbors (see video). To explore more, click here.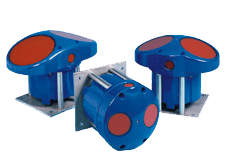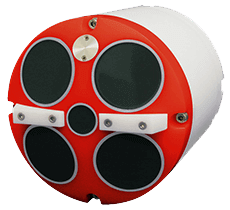 RiverPro
The RiverPro offers users a 5-beam solution along with auto-adaptive sampling and a user-friendly interface. The RiverPro has been designed specially to fit into the RiverRay float. This makes it possible to swap the two instruments based on the environment without the need to acquire another float.  To explore more, click here.
RiverRay 
RiverRay, a new ADCP for moving discharge measurement. It is Patented Phased array design to provide a small, flat, single-face design with several key advantages.It has velocity Profiling Range from 30 cm to 40 meter. It's easy to carry, deploy and operate. It has auto adaptive set up (no user setup is required) / data collection which optimize your discharge measurement from bank to bank, thus ensuring the highest quality data without your intervention. DGPS compatible – integrate an external DGPS for difficult conditions, such as moving beds (see video). This ADCP is compatible with Win River II Software. To explore further, click here.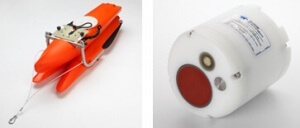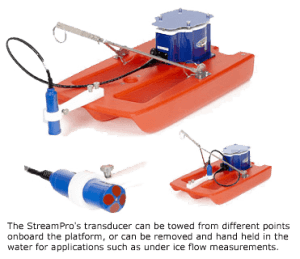 Stream Pro ADCP 
The Stream Pro ADCP revolutionizes discharge and velocity measurement in stream from 15-200 cm in depth. The 'bottom tracking' capability provides the ability to move continuously across the stream to obtain a discharge measurement in two or three minutes instead of thirty minutes to an hour using the older point-by-point method. A wireless data link between the instrument and the user allows flexibility in deployment. You can move the Stream Pro across the channel from a bridge, from a tag line (see video), or by wading rod. To explore further, click here.
Vertical ADCP
The Vertical Acoustic Doppler Current Profiler (Vertical ADCP) is designed for the high-accuracy measurement of water flow, level and velocity profile in open channels, rivers, streams, and irrigation channels.
The Vertical ADCP can be deployed as a self-contained instrument recording data for later use; as a real-time instrument for real-time measurements; or as a portable flow meter, with the option to move from station to station.
Features:
Teledyne RDI's Broadband technology , which allows for small cells and/or short averaging/sampling intervals and highly accurate velocity data
A range of 3–150 user-selectable velocity measurement cells, with cell sizes from 3cm–20cm and profiling range from 0.2m–5m
Small transducer mounted to bottom of open channel allows for less flow disturbance
Accurate acoustic water level sensor
A highly intuitive user-friendly Windows software
No calibration required, providing a cost-effective solution
Real-time flow monitoring
Self-contained flow monitoring