Pinnacle ADCP
With Pinnacle 45, TRDI continues its rightful place as the leader in deep water current profiling technology. Building upon the tremendous 20-year success of their industry-standard Long Ranger ADCP, the Pinnacle 45 carries the technology and capability to new heights, for both research and operational applications. Rated to a depth of 2000 m, the 45 kHz phased array Pinnacle ADCP delivers a 1000 m current profiling range with a decreased size and weight, a game-changing swappable  configuration, and a long list of impressive new features and product enhancements.  ​
Addtional Features:
Continuous Sampling: Pinnacle's 4 beams ping simultaneously (as opposed to individually), allowing for simultaneous sampling of a 1000m current profile.
Compass Enhancements: Pinnacle includes both heading field calibration and magnetometer data, allowing you to utilize either or both and to turn your mooring faster.
Deployment Status Indicator: External LED light ensures you know the system is operational when deployed.
Increased Data: 20° phased-array beam allows you to measure within 6% of range to surface (air/sea or bottom), closing the gap on missed data.
Rugged and Robust: Independent main electronics housing and battery compartment and a no metal in contact with the water designed housing and transducer limit the risk of damage from leaks.
Long Life: Alkaline or lithium battery compatible, with 18-month deployment durations possible on 4 Li batteries.
Versatile: Collect stored or real-time data from stationary or moving platforms, including rigs, vessels and moorings.
Mooring Compatibility: Pinnacles hardware fits into most existing mooring designs offered by key manufacturers.​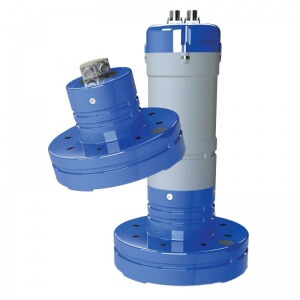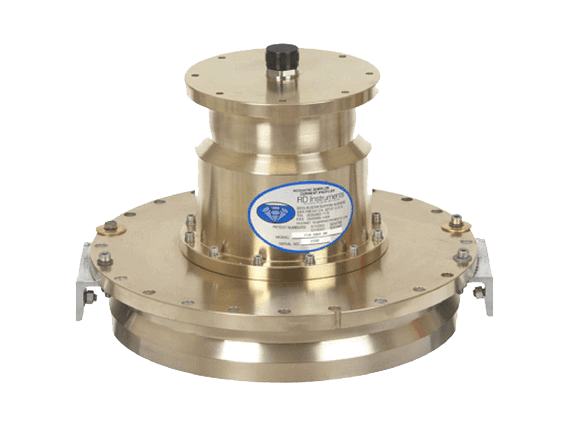 Ocean Observer ADCP
TRDI dominates the offshore oil and gas sector with field-proven instruments designed to facilitate exploration drilling, field development and production. TRDI acoustic Doppler systems and software have been chosen by the majority of offshore operators worldwide to support their exploration drilling programs. This support is provided for station-holding, riser deployment and monitoring ROV operations and marine operations - and the data is all gathered and displayed in real time to enable crucial operational decisions to be made. The user selects between TRDI's high resolution or long range settings for the greatest flexibility in operation. To explore more, click here.
Ocean Surveyor ADCP 
It adds a new chapter to TRDI's unique contribution to the worldwide open-ocean research fleet. More than 250 vessel-mounted ADCP's have been installed around the world. These ADCP's provide detailed maps of the distribution of water currents and suspended materials through the water column and along the ship's path. In real time, the ADCP is also used to aid in-situ decision making, to adapt field operations and to understand current regime characteristics. To explore further, click here.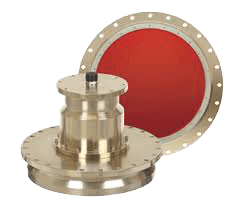 Sentinel V-ADCP
The Sentinel V, the first in our series of V products, is loaded with new features and capabilities destined to redefine and revolutionize your current profiling activities.
Sentinel V Features:
The new Sentinel V is the first product configuration to be released from our next generation line of V ADCP products. This self-contained instrument is available in three profiling ranges: 20m, 50m and 100m.

Multiple simultaneous sampling strategies

High-speed wireless data download

Record every measurement

5 beams for data redundancy and enhanced measurements

Off-the-shelf battery option

Increased portability

Multiple bandwidths

Single digit start up

Uninterrupted Data Collection

Replaceable transducer pucks

Flood resistant electronics chamber
300 kHz Workhorse H-ADCP
The 300 kHz long-range Horizontal Acoustic Doppler Current Profiler (H-ADCP) is a narrow beam acoustic monitoring system that "looks" out horizontally from an offshore or coastal to measure near-surface water currents and multi-directional waves.
This revolutionary tool uses patented BroadBand signal processing to obtain an optimal combination of range, resolution and data quality, which simply cannot be replicated using NarrowBand products.
The H-ADCP measures currents at up to 128 individual points at up to 200 meters horizontal range, offering a clear illustration of the complete flow structure.
Features:
Increased Range
Increased Data
Real-Time Data
Robust Construction
Ease of Operation
Wave monitoring capability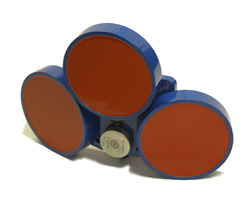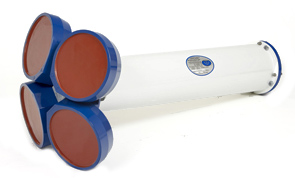 Workhorse Long Ranger ADCP
For long-range, long-term deployments, the  Long Ranger is the best choice for collecting detailed data on seasonal and annual current structure fluctuations for scientific research and offshore oil and gas applications.
The highly reliable Long Ranger delivers the precision accuracy you require, combined with the dependability of RDI's proven Workhorse products.
Hundreds of Long Ranger units are currently deployed on:
• environmental monitoring buoys
• offshore oil rigs
• polar research moorings
Workhorse Mariner ADCP
Teledyne RD Instruments' Workhorse Mariner Acoustic Doppler Current Profiler (ADCP) has become the instrument of choice for researchers and commercial surveyors working in coastal waters.
The Mariner offers all of the benefits of RDI's traditional ADCP products in a compact package designed specifically for coastal hull-mount applications. The unit is easily integrated into the vessel's DGPS input to provide integrated ADCP readings with precise position information.
Features:
Convenience
A turn-key solution
Precision data
A four-beam solution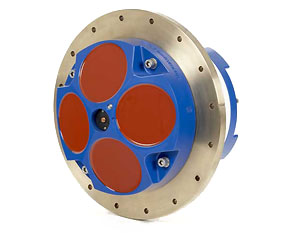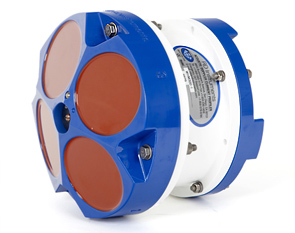 Workhorse Monitor ADCP
The Monitor is Teledyne RD Instruments' most popular direct-reading Acoustic Doppler Current Profiler. The unit is typically bottom frame-mounted and hard-wired to shore to provide real-time monitoring of coastal currents.
The Monitor's high data accuracy and reliability make it a favorite for deployments in high-volume traffic areas such as ports and harbors, where the data is often integrated into a Vessel Traffic Monitoring System.
Features:
Extreme accuracy and reliability:
Versatility
Precision data
A four-beam solution
Workhorse Sentinel
The self-contained Sentinel is Teledyne RD Instruments' most popular and versatile Acoustic Doppler Current Profiler (ADCP) configuration, boasting thousands of units in operation in over 50 countries around the world.
By providing profiling ranges from 1 to 165m, the high-frequency Sentinel ADCP is ideally suited for a wide variety of applications. The Sentinel also offers unbeatable precision, with unmatched low power consumption, allowing you to collect more data over an extended period.
The lightweight and adaptable Sentinel is easily deployed on buoys, boats, or mounted on the seafloor. Real-time data can be transmitted to shore via a cable link or acoustic modem, or data can be stored internally for short or long-term deployments. The Sentinel is easily upgraded to include pressure, bottom tracking, and/or directional wave measurement—for the ultimate data collection solution.
Features:
Versatility
A solid upgrade path
Precision data
A four-beam solution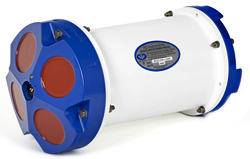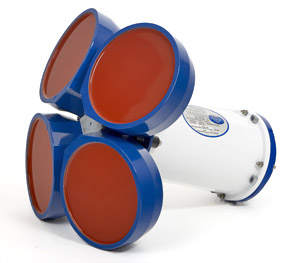 Workhorse QuarterMaster ADCP
Teledyne RDI's new 150 kHz QuarterMaster ADCP has been designed to fill a gap between our 300 kHz Workhorse ADCPs and our 75 kHz Workhorse Long Ranger. This unit offers an extended current profiling range over our higher frequency units, in our proven Long Ranger configuration. The Quartermaster is ideally suited for applications in which you're interested in measuring the top 300 meters of the water column. The highly versatile QuarterMaster can also be upgraded to include our bottom tracking option.
Features:
Workhorse versatility
Workhorse precision
Workhorse reliability.
Workhorse Waves Array
Teledyne RDI's Workhorse Waves Array is an innovative, cost-effective upgrade that allows you to take your Teledyne RDI ADCP to the next level. Via a simple upgrade, you can capture not only the industry's most field-proven and dependable precision current profiling data, but highly accurate multi-directional wave measurements as well.
Features:
Versatility
Affordable
High Quality Current Profiling Capability
Confidence in Results
Horizontal Waves Measurements
Real Time Waves Data at your Fingertips
No Surface Expression/Reduced Deployment Risk
Flexible Design Allows for a Wide Array of Deployment Conditions
Easy to Learn, Easy to Operate
Powerful and Comprehensive
RDI Support Every Step of the Way