Doppler Velocity Log
Teledyne RDI's Doppler Velocity Log (DVL) is a multi-function Commercial-Off-The-Shelf (COTS) acoustic sensor that provides highly accurate velocity information. In addition to providing speed over ground and speed through water, the instrument uses other sensors to provide position updates for both subsea and surface platforms. The DVL provides information by collecting, compiling, and processing a full suite of data parameters which include Velocity, Depth, Pitch, Roll, Altitude, Heading and Temperature
The DVL can be used as a stand-alone navigation system or incorporated into an existing marine navigation system to significantly enhance system performance. To view more information click here.
Pathfinder DVL
Teledyne RD Instruments' highly compact 600 kHz Pathfinder DVL is small in size and huge on value. Derived from Teledyne RD Instrumets long-standing, highly reliable DVL technology, this system delivers the precision navigation performance you've come to expect from Teledyne RDI, at a price point, size, and weight that's ideally suited for your next application.
​Utilizing Teledyne RDI's proven state-of-the-art electronics, the  Pathfinder DVL provides an array of advanced internal sensors and features you'd typically expect to find only in higher-end solutions. With up to 80 m of bottom tracking, in up to 300 m of water, the Pathfinder 600 delivers a solid, value-priced solution for vehicles ranging from small inspection class ROVs to large diameter AUVs.​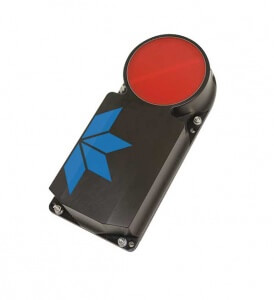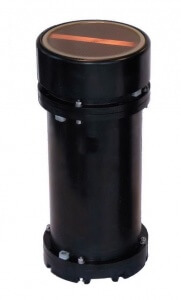 Pioneer DVL
Designed with unmanned and remotely operated vehicles in mind, the Pioneer DVLs are available in 150kHz and 38kHz options.  These powerful DVLs can be leveraged for surface and subsurface manned and unmanned vessels. Utilizing state-of-the-art electronics, Pioneer DVLs provide an array of advanced internal sensors and offer expanded connectivity with external sensors, while minimizing overall power consumption.
The Pioneer DVLs combine Teledyne RDIs proven bottom detection algorithms and single ping bottom location accuracy with its broadband velocity processing technology, providing users with highly reliable precision velocity data for navigation and position processing, even over indeterminate terrain. Pioneer DVLs are available in self-contained and remote head configurations.
Tasman DVL
Teledyne RDI's new Tasman DVL represents the next generation of DVL technology, taking your navigation to the next level. Teledyne RDI's long-standing Workhorse Navigator was the first DVL to enter the market, and remains the gold-standard for precision subsea navigation around the globe. However, the new Tasman DVL, with its wide array of advanced features, reduced size, and increased range, is ready to replace this industry icon.  Other new features include enhanced broadband signal processing and an innovative, cost-effective field-replaceable phased array transducer design.
With bottom tracking ranges from 0.15 m to 420 m, in up to 6,000M water depths, the Tasman is a cutting-edge, value-priced solution for vehicles ranging from small ROVs to large diameter AUVs.  Key advancements include, field-swappable phased array transducers, system health monitoring/leak detection, ethernet compatibility, and the ability to upgrade to collect ADCP data.​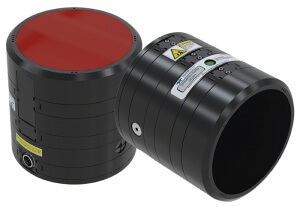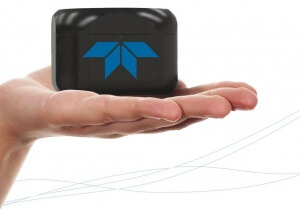 Wayfinder DVL
​Pocket-sized packaging:  At just 10x10x7 cm, the palm-sized Wayfinder is ideally suited to micro-ROVs.
Unmatched performance:  Superior data quality compared with other DVLs of similar size.
Affordable:  TRDI's renowned performance and data quality at an unprecedentedly low price.
Reliability:  Literally thousands of Teledyne Marine DVLs are used worldwide on critical commercial, academic, and defense missions.
Easy integration:  Comprehensive open-source online tools, support, and documentation.